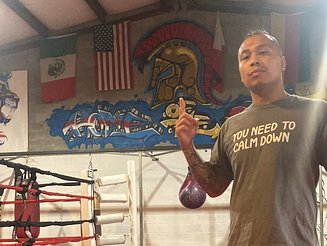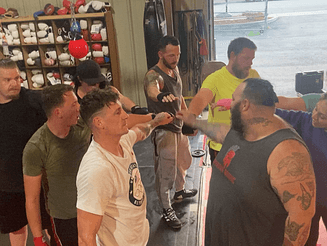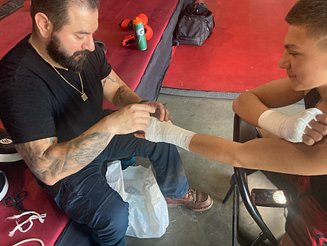 TRY US FREE FOR A WEEK. AFTER THE TRIAL PERIOD MEMBERSHIP FEES ARE AS FOLLOWS

Each session begins with a series of stretches and exercises. New members will spend their first few sessions at the beginners station learning basic skills such as stance, footwork, movement and basic punches. When proficiency is reached, they move to more advanced circuit training. The training that our athletes receive is highly refined and produces well trained, competent, skilled boxers.
Spartan Boxing started in 2012. We are a non-profit organization located in Medford, Oregon. We are a family-oriented facility, with an emphasis on improving the lives of local, low-income, disadvantaged youth. Spartan Boxing is dedicated to providing the community with an organization that teaches the significance of physical fitness, sportsmanship, and fair play. Beyond the physical aspect of the sport of boxing, we strongly believe in supporting the mental, emotional, and educational future of our members, particularly our youth. Our gym provides at-risk youth with an environment where they can positively channel aggression and negative experiences into healthy, constructive exercise. They develop confidence and self-esteem, while learning self-defense and the importance of commitment and hard work. The goal of our staff, volunteers and coaches is to use discipline and structure as a means to motivate and encourage youth and other club participants as they develop necessary, essential life skills.
CREATING CHAMPIONS INSIDE AND OUTSIDE THE RING
To empower youth and families through the sport of boxing and physical activity to help
create a healthier lifestyle and positive change.
Create community where youth and families achieve health, gain confidence, and
experience belonging so they may thrive at school and work.
Respect
Integrity
Family
Leadership
Mentorship
Determination
ANY QUESTIONS? LET US KNOW WHAT WE CAN DO TO HELP YOU!
CONTACT US FOR PERSONAL TRAINING PROGRAMS.
Members of our gym are eligible to compete when the head coach feels that the proper level of skill has been attained. All student athletes must be passing classes, have good school attendance and positive behavior reports in order to compete.
Be prepared for class: handwraps on and necessary equipment with you
Follow the Spartan Code of Conduct, IN and OUT of the gym
Be respectful to staff and fellow athletes